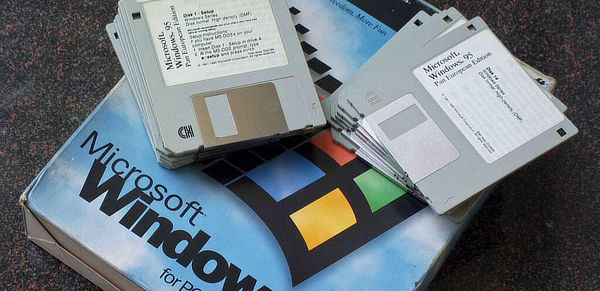 Useful software
This is a list of useful software, for free (at least fully useable without paying). I'm mainly using Windows so I'll focus on that for the time being. There might be OS/OSX/macOS- and Linux related software lists in the future.
Downloading
It's incredible for downloading YouTube videos. Single videos, playlists, whole channels, video- audio- and subtitle options, you name it.
My favorite torrent program because it's completely free from ads and other annoyances and it's very lightweight.
For downloading music from Bandcamp. Unfortunately only 128 kbps but that's enough to get me by and if I end up loving the music I buy the 320kbps files.
Creating
The best free audio recorder in my opinion. I almost went Reaper here since that one has non-destructive editing but Audacity's tools are muscle memory by now and it's incredibly simple to learn for newbies.
The second I learned about this free (there's a paid version as well but the free one is more than enough for my needs) video editor I dropped Vegas and I never looked back.
I used to use InfraRecorder but for some reason that program just refuses to play nice with my Windows 11 installation so I went back in time and dug out this one. It looks dated, I know, but it does what it should really well!
For all my burning needs that aren't audio CD related. It is possible to use ImgBurn for audio CD burning as well but that requires the creation of cue files and... nah. I'll go with CDBurnerXP on the side.
One of the open source office suites, nothing groundbreaking but particularly Writer and Calc has been pure gold for me over the years.
A very good vector program. I used Illustrator during my school years and the transition from that one to InkScape (when school ended I had to pay for the license myself and uh... no thanks) was surpricingly smooth.
Media
The best video player I've ever used. Coupled with K-Lite Codec Pack I still haven't found a video file I couldn't play. Just make sure you pick the version that's still under development. The "original" died in 2017, it's the one on github you want.
A great music player with support for pretty much any file format you can think of. Great support for huge collections and a very active developer.
For streaming video from my PC to my TV. I went with this one because of it's ease of use and robust support for subtitles. For some reason I never got subtitles to work correctly in the other alternatives, but with Serviio it just worked.
The best video conversion program around, amirite? By the way, make sure you need to convert video format. If you only need to change container, without re-encoding the media, use Avidemux instead. Going from for example AVI to MP4 only takes a second if no re-encoding needs to happen.
For ripping DVD and Blu-ray discs. HandBrake used to do this as well but not anymore. There is a workaround but for some reason it always reverts back to being "nope, copyrighted, gtfo lol" so I just went with MakeMKV for my ripping needs. Save the setup file in the installation folder for when it eventually hits you with "it's time to pay!" (then just reinstall it and you're good again).
Misc tools
For the longest time I used PeaZip. It's incredibly easy to use, have a ton of supported file formats and it's completely free. Okay, I'll admit the main reason I went with PeaZip was the cute icon. But then Windows 11 happened, which has wonderful zip-support built in, rendering my PeaZip installation superflous. 7z files, however, are in many cases better at compressing (at least in my experience) so I like to have that one installed.
The best uninstaller I've ever seen. I couldn't imagine using a computer without it anymore. If you want to make sure everything from a certain program is really gone: use BCUninstaller.
Have you ever wanted to rename a lot of files in several weird ways at the same time? This program does that, really well.
A small tool for finding duplicate files. It also supports similar files, which is useful for me where I have many versions of a photo (one with filters, one slightly cropped etc).
This shows you everything there is on your computer. Every last little file. Words can not describe how useful this've been for me!
My goto program for syncing and backing up my drives. I don't know if it's the best there is, but it's completely free and does what I need perfectly fine.
The best password manager in my opinion. Nothing more to say, really.
My favorite program to get a visual on what's eating up space on my hard drives. I bet there are newer, more modern looking, options out there so if you know any please do tell! :)